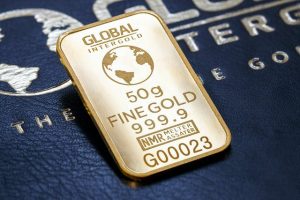 Owning gold in a gold IRA does come with some special expenses. The charges that an investor will face include:
Seller's Fee (Markup): "Although gold has a going rate, there are markups depending upon whether you want gold bullion, coins, proofs, etc.," says Sentell. The markup, which can also vary depending on the vendor, is a one-time fee. "Similarly, each form of gold presents its requirements when an investor has to sell," he adds.
Retirement Account Setup: This one-time fee is charged to establish your new IRA account. This also varies by institution, but it might be more than the usual setup fee, as not all financial services firms deal with gold IRAs.
Custodian Fees: Again, while you'd encounter these annual costs (as well as any associated asset or transaction fees) with all IRAs, they may be higher for this sort of account, especially if you have to go to a different financial institution than the one holding your other accounts.
Storage Fees: The gold has to be held by a qualified storage facility for which storage fees are charged.
Cash-Out Costs: If you want to close out a gold IRA by selling your gold to a third-party dealer, said dealer will want to pay less than what it goes for on the open market. So unless prices have risen significantly since you bought it, you could lose a chunk of capital.
Some IRA companies will guarantee to buy the gold back from you at current wholesale rates. However, you could still lose money by closing the account, which usually only happens with opening and closing regular IRAs.